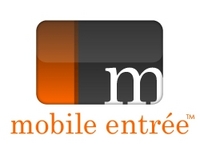 [From Mobile Entrée] Today, H3 Solutions announced the availability of Mobile Entrée, the first integrated SharePoint framework for mobile applications. Designed to work across all major SmartPhone platforms (currently Windows Mobile, BlackBerry, and iPhone), Mobile Entrée significantly enhances the value of SharePoint and solves the complexities of mobile application development. A software framework which easily embeds as a native SharePoint plug-in, Mobile Entrée employs web-based access and eliminates the need for any device software or custom middleware.
"It was very apparent to us that the widespread deployment of SharePoint and the enormous growth in people using SmartPhones represented a significant industry convergence", said Mike Herres, President and CEO of H3 Solutions. "When we researched the market, we were unable to find any technology that enabled the development community to efficiently build applications for mobile SharePoint users", continued Herres. "With our experience developing SharePoint solutions and our expertise in information architecture, we saw an opportunity to fill this void. From the outset, it was our goal to make this software platform as easy to deploy, manage, and use as possible. Furthermore, we focused on ensuring that it allowed for cost-effective, flexible, yet robust application development. The Microsoft ISV community in particular is one of our primary target audiences for this product, and we are committed to helping them improve their profitability by adding substantial value to their current SharePoint offerings."
The Mobile Entrée product is generally available as of June 4, 2009. More information can be found at http://www.mobileentree.com.