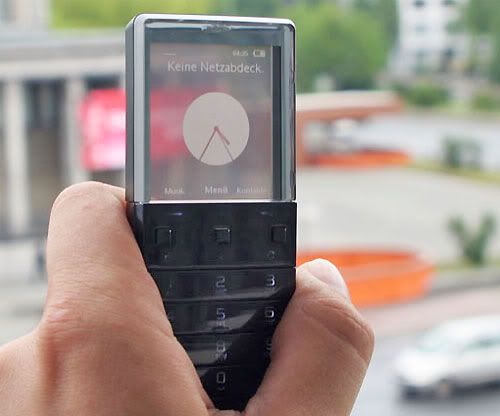 Words are not enough to describe this minimalist beauty, you simply have to see it yourself to know why Sony Ericsson finally able to make lots of buzz around the blogosphere after a very long time of failure. The Pureness is the future of the XPERIA family line-ups, which is Sony Ericsson's brand for high-end smartphone.
Although the transparent screen of Pureness is still in monochrome, it is the first we ever see used in reality. Yeah sure, in the next 3-4 years to come, or a century later our children will laugh on how we were admiring this while they're experiencing full color transparent screen, just exactly how we laughed at the brick-sized mobile phone back then.
But nevertheless, for now let's salivate and savor the images of this XPERIA Pureness. See all of them at AreaMobile site. The smartphone is said to be offered at around 699 Euro (about US$1,000) on November.