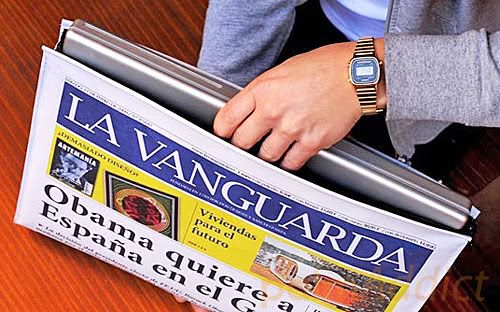 The best place to hide is in plain sight.
With the increasing immoral endeavors to have Apple's MacBooks in any way they can, you should worry not only when you walk into an alley alone at night, these days you could even mugged in the middle of the street at daylight while carrying an "over-priced" laptop in a closed tight messenger bag.
An unordinary design firm in Barcelona called MiteMite is offering unusual case to disguise a laptop as a newspaper, sounds and look unnecessary? That's exactly is the point why MiteMite made it, to hide your precious device in plain sight.
MiteMite says it specialises in creating products which will spread a few more chuckles in a somewhat mundane reality (great slogan by the way..), but for a case worth $85 like that, I suppose it generates more chuckles to learn that you can actually spend just few cents for a real newspaper to cover your laptop. But for those who want to do it with more style and fun, MiteMite's product is the one for you.
Sources are from MiteMite, via New York Times blog, via Valleywag.