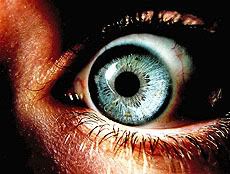 What's this? I thought I saw a dejavu, cuz the subject there is almost the same as in my previous post here at PalmAddict.
But this time it's PC industry turn to be scared by the rising little star: netbook. For you who have been following the news about netbooks, certainly will agree that netbook is a mini-laptop prodigy on the rise. Not because of what it can and capable to do, but instead because of its light-weight and smallish physical form; plus it comes with cheaper price than normal laptop.
Even though I've mentioned before about how netbook category doesn't add up for PC industry, it has become more apparent now with words from Pat Moorhead; AMD's vice president of advanced marketing: "The fact that there are a number of models coming out might give the indication that [the market is] growing and everybody wants to do this, but what's interesting is you pull back the covers and talk to people in the industry and they're kind of scared."
So far AMD isn't interested to fight with Intel in the same pool, while Intel is making a big success with its Atom processor. Moorhead stressed on AMD's intention to wait and see about netbook prospect: "We haven't announced anything for this type of cheap mini-notebook and we're still taking this wait-and-see attitude."
One of the interesting insight is pointed out by Sumner Lemon (IDG News Service) about Intel's success on filling up the netbook pool with Atom processor:
The Atom's apparent success -- based on the number of models announced by computer makers -- is a double-edged sword for Intel. On the one hand, netbooks may open up a new market for Intel's chips, but the company also runs the risk that Atom sales will eat into sales of its mainstream laptop chips as users opt for netbooks instead of more powerful systems.
In a research note, IDC analyst Richard Shim warned that the cannibalization of mainstream laptops sales by netbooks is a concern, but said the threat is diminishing as mainstream laptop prices fall.
"We believe the story line of ultra-low-cost notebooks will increasingly be sidelined as the notebook market continues to offer a better solution and experience at price points similar to what ultra-low-cost notebooks are hitting," he wrote.
[blogged with my Treo 750v]